Day 10, But Baby, It's Cold Outside
- That Thursday before I departed was going to be spent bouncing around Moscow ... doing the touristy thing. But somehow neither Katja or I was exactly looking forward to it the way we should, and -22 C temperatures that day prompted us to stay warm and explore our hotel and vicinity. Basically, we were sad about my trip coming to an end and felt like spending time together rather than time in public places.
We slept too late to make the breakfast buffet (bad habit) so we decided to find lunch in one of the cafes in the Izmailovo complex. We settled on a little restaurant on the 3rd floor. It wasn't anything special, but the hostess seemed nice. We had rejected this place the evening before, with Anja .... she apparently didn't like the bartender. The hostess was very nice, telling us exactly which dishes were made on premises and which were pre-prepared items that weren't as good. For example, their blini were some frozen kind and merely reheated, so they were systematically rejected. The food was good, traditional Russian stuff, nothing too remarkable. I find that the tastiest fare in Russian
foods typically come with the 1st course, and seem to be meant to compliment drinking with vodka. Vodka's rather astrigent effect works well with stronger flavors. The vodka basically cleanses the palate ... or at least that is my theory. Not that I am a frequent drinker of vodka, mind you ...
There was a group of young students in the lobby of the hotel, posing and making pictures. Mostly girls with a couple of guys. Russian girls really seem to vamp for the camera ... I've read others who have also observed this behavior. I'm not sure if it comes from looking at magazines or stories of girls discovered selling fruit who go on to become supermodels ... or some other factor of which I am unaware. I'm not sure what the deal was with this group of students, Katja said they were likely from another city on some excursion in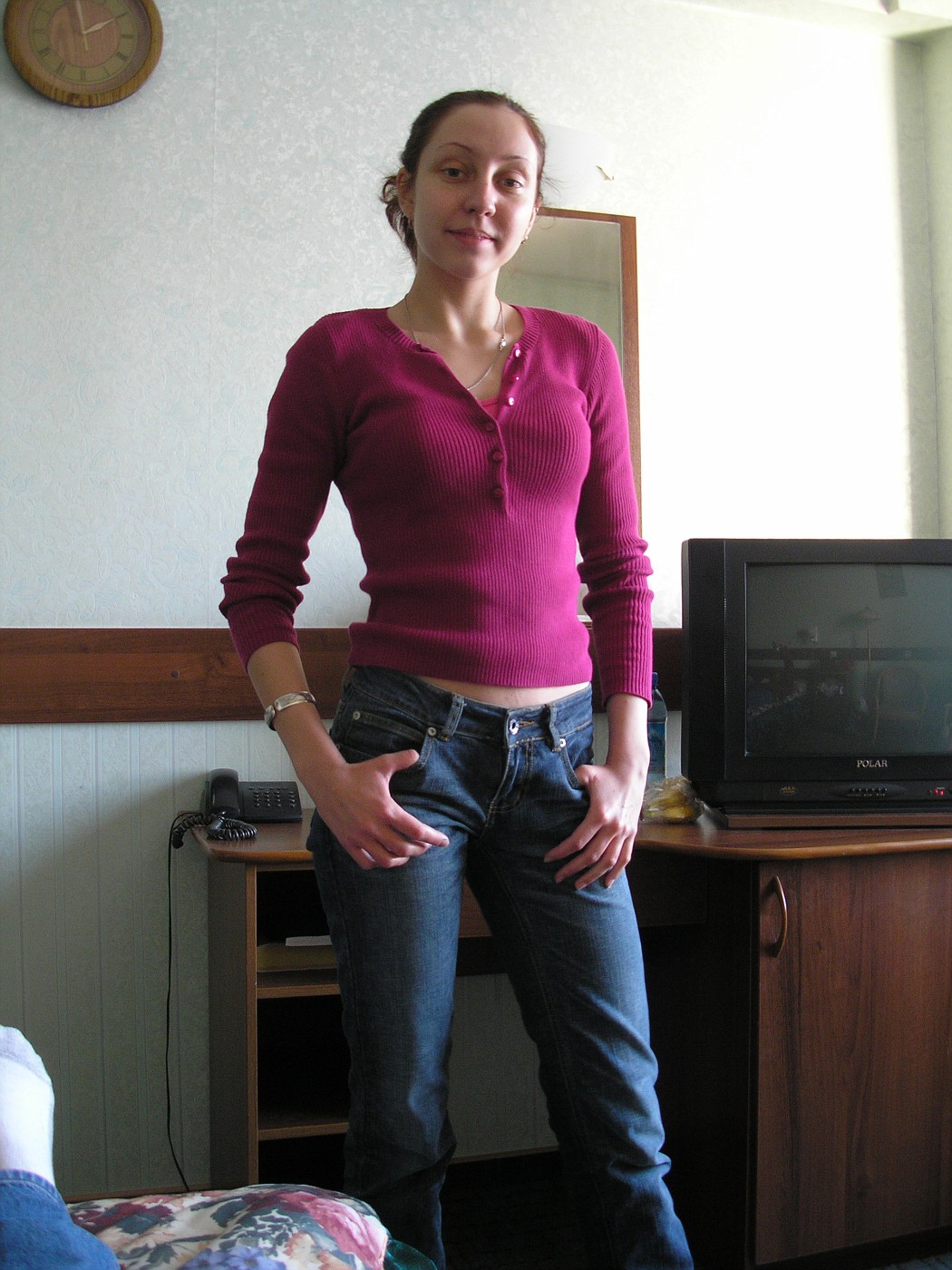 Moscow. In all respects they seemed just as hyper and enthralled as any group of American students on a trip to the big city. Even though Izmailovo Beta has two banks of 6 elevators (one set goes up to only the 14th floor, the other set goes from 14 to the top) ... it seemed that only 2 or 3 of the elevators were working and the teenagers were tying up the elevators, going from floor to floor ... to see where their friends rooms were, etc. So a rather largish crowd formed at the lobby, waiting to get an elevator. When the elevator did arrive, I was witness to some of the worst "me first" Russian behavior. Russians are aggressive in-line and few seem to have any fear of cutting in front of you ... if you are slow to move, they are going to get on first. We crammed into the first elevator, above the stated capacity (nobody seemed to care except Katja) and finally made our way upstairs.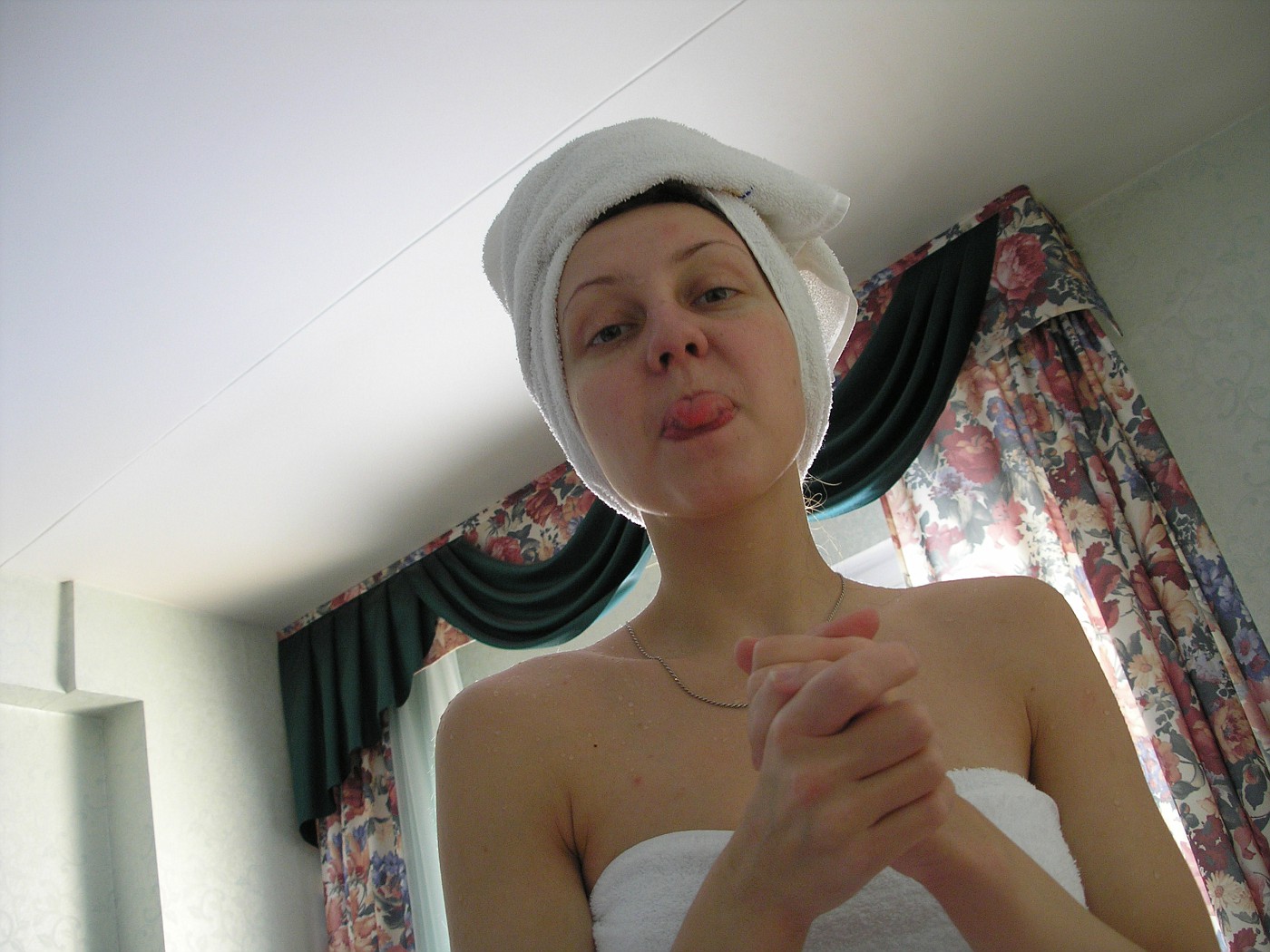 We spent most of the rest of the day talking about plans, arranging suitcases and bags, reserving a taxi for 9:30 am to take us to the airport, and other things. Wasn't one of my more cheerful days spent in Russia. We decided upon ordering from room service that evening.
Here I will relate a story from my first visit with Katja. The last time Katja and I stayed in Izmailovo was the last night of my first visit to see her. The woman who took our order and delivered the food (same person, as it turns out) was rather nice, brisk, active older woman, probably in her late 40s to early 50s. She delivered the food in almost breathless fashion ... "Tak .... tak .... tak" as she arranged the items on the table in our room. Salads, tea, bread, cheese, water, chicken, etc. After she was done, she began talking with Katja ... I caught very little of the conversation. But after I paid and the woman left, Katja was laughing.
What was so funny? The woman was talking about me. She apparently wanted to know if Katja was (romantically) interested in me or not. I think Katja didn't reveal too much to her ... and the woman proceeded to talk about what a good catch I appeared to be! We still joke with each other that I could always hook up with that woman from Izmailovo Beta, if I need a date ...